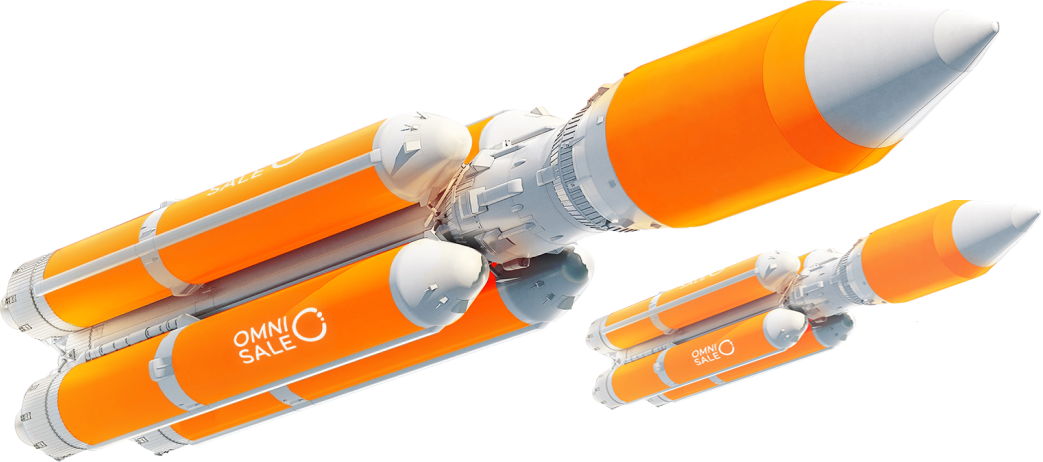 Russian and CIS market is quite different. It uses slavic language, has a local search engine (Yandex), it's own marketplaces and analytics tools. Marketing activities include local calendar for feasts and sales. Due to enormous territory it has local logistic services. It is still popular cash on delivery there. Russians are also famous for high level of expectations for customer service and specific buying habits.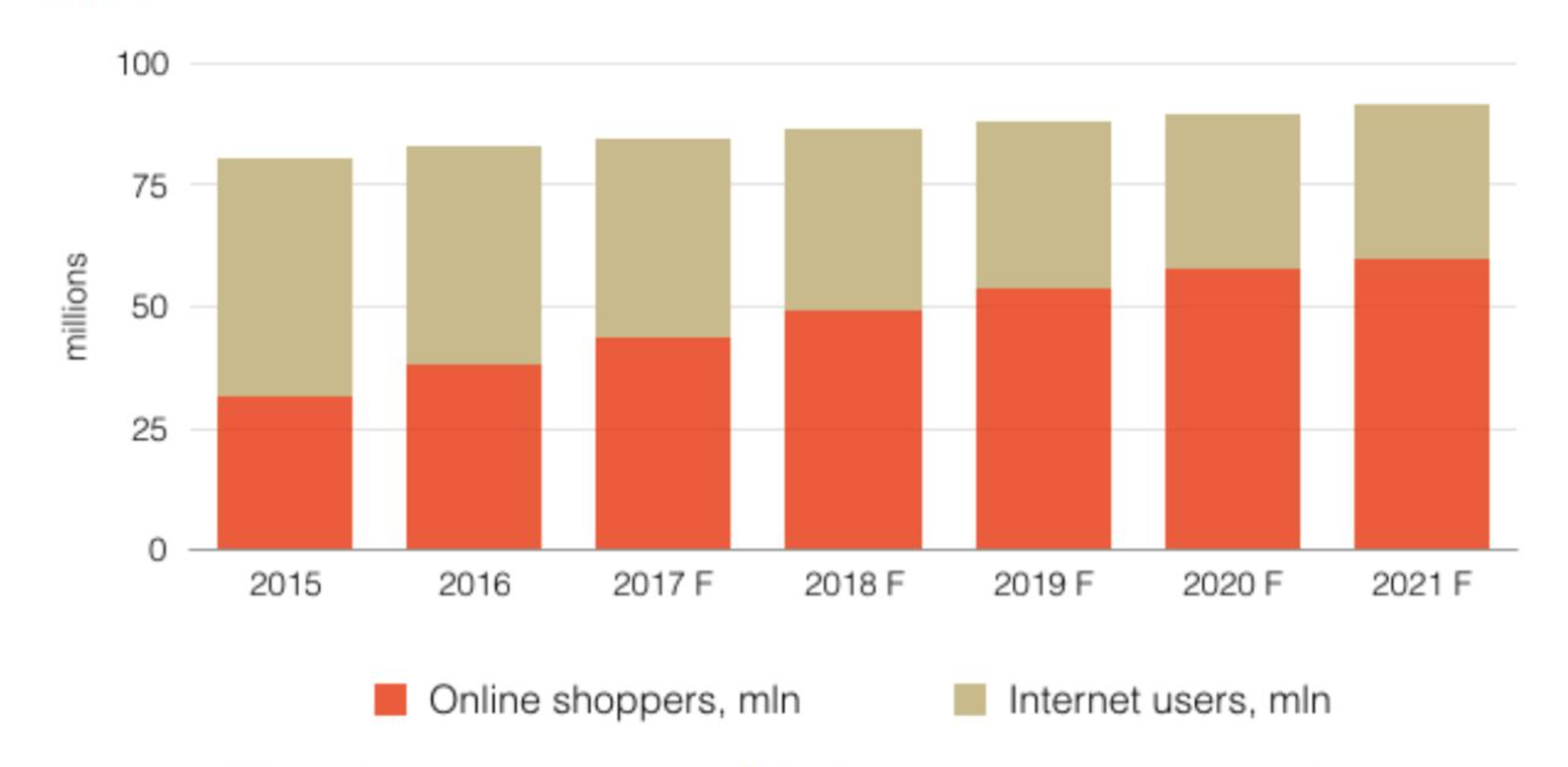 We have a full set of necessary technical facilities for Russian e-commerce, developed by our team and partners. We assist&manage entire customer journey from the advertisement to order delivery. And we are ready to multiply your sales in Russia and CIS, assess and improve your business-model, develop your brand and bring it to market.
Russian cross-border b2c e-commerce market volumes
$1,3bn
40m parcels & small packages
2013
$2,2bn
75m parcels & small packages
2014
$3,4bn
135m parcels & small packages
2015
$4,3bn
245m parcels & small packages
2016
Goods purchased from online-shops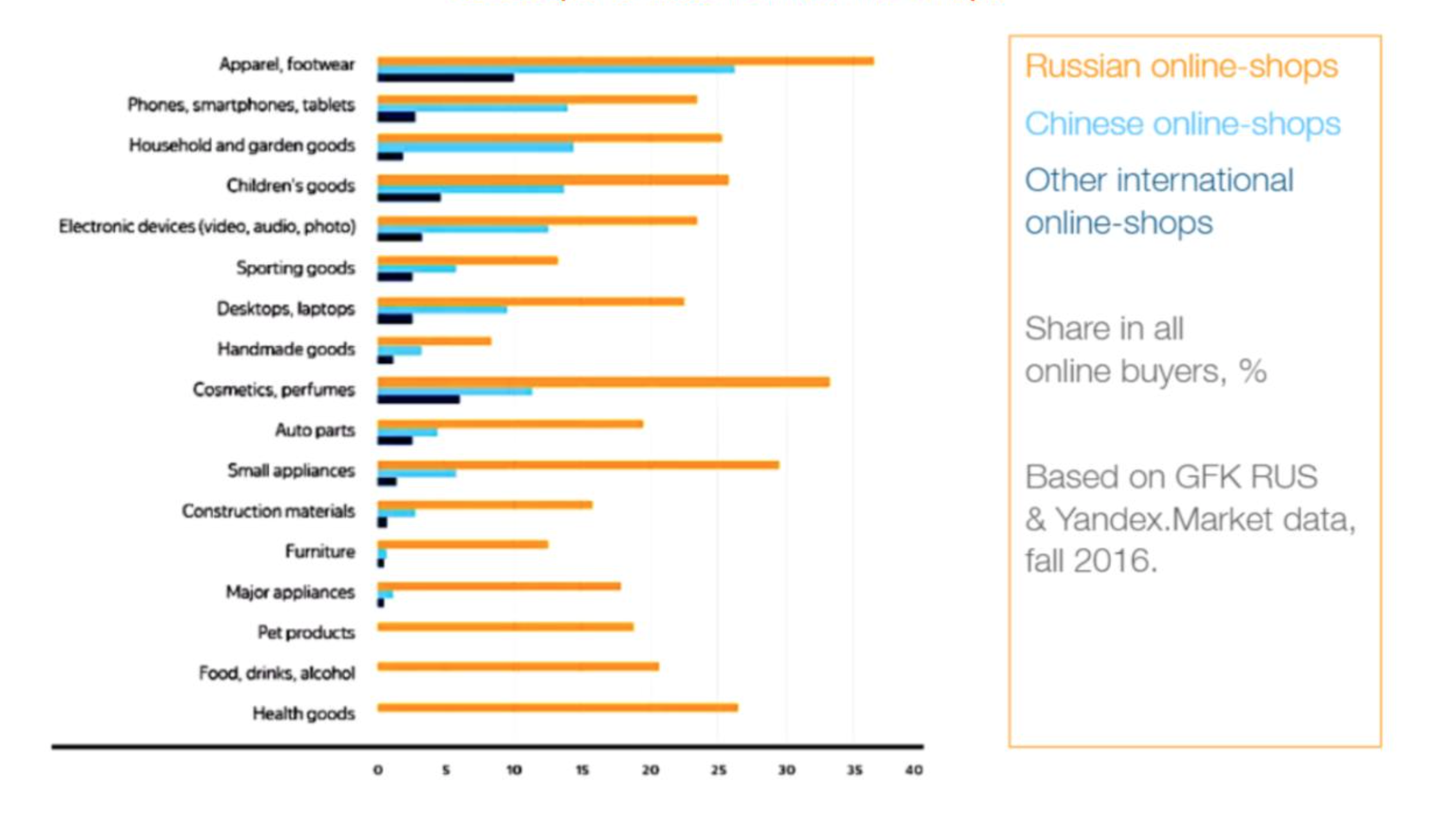 Facts about the Russian e-commerce
In 2017, the Russian b2c e-commerce turnover grew by 17% to $20 billion.
In 2017, the Russian Post handled about 1 million international shipments per day.
Russia has an online population of 101 millions of people who are aged 15 and older.
The average spending per e-shopper was $840 in this year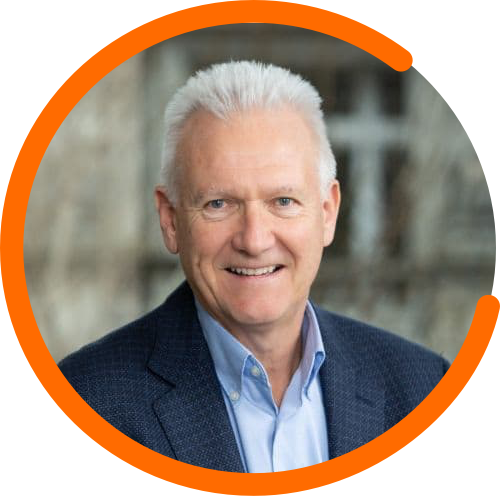 Buying preferences
About 44% of Russians make purchases online 1-2 times per month, 13% of them 1-2 times a quarter, 9% – more than 3 times per quarter, and 30% are buying depending on needs of the family.
Half of respondents make purchases online using a smartphone or a tablet. Among them, 62% do it via mobile app, and 52% through web browsers.
Mobile devices are most often used by consumers which buy in the foreign online-shops— 21% compared with 14% in case of the Russian stores.
Paying preferences
According to Yandex and GFK Rus in 2016 payment by debit card became more popular than cash for the first time.
71% of respondents said that in the past year, they paid for the purchases online by debit card at least once.
68% of customers paid by cash. In case of paying on delivery, the debit card is still less popular than cash.
In Moscow 63% of customers prefer to pay cash on delivery. Almost a third (32%) of customers pay for order by debit card.
Tips for e-commerce in Russia
Russian consumers are generally impulsive.
Russians do not save very much. They often spend more than 80% of their income.
Only 16% of Russians consider shopping enjoyable, compared with 26% globally.
Family remains important in Russian life, and it affects shopping habits. More than half of Russian consumers (53%) shop regularly for the whole family (compared with 45% globally). Comparatively, one third of the Russians (32%) shop only for themselves.